Why wait for slow and costly envelope conversions?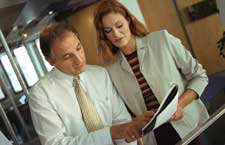 We have a huge inventory of envelopes ready to print.
We can supply custom envelopes in 5-10 days.
Why run jobs through the press twice?
We can print 1 and 2 colours onto 2 sides of the envelope at the same time with no increase in running costs.
We have the latest in high quality lithographic printing for process (CMYK) and pantone (PMS) work.
We have a quality control manager working every shift ensuring excellent quality.
We can produce beautiful work with bleeds.
When you get an an impossible request, call us - we'll make it possible!

Our presses produce perfectly registered jobs in one pass with speeds of 30,000 to 60,000 per hour. You'll be amazed at how fast your order is ready! Stop by and see for yourself!

2 Colour Jet
Perfecting Press - prints 2 sides at once
Hairline 2 colour registration
Output of 60,000 per hour
Maximum output size of 12"x18"
Bleeds 4 sides
2 Colour Super Jet
4 Colour Jet
4 colour process printing
Output of 30,000 per hour
Maximum output size of 10"x15"
Bleeds 3 sides